Nestled in the heart of the Cité de l'Architecture in Paris, Girafe is all about old-fashioned gestures, precise and friendly service, seafood and fish from our coast.
Imagined by Joseph Dirand in the spirit of the 1930s, Girafe is a hushed décor, with cream-coloured banquettes, a marble bar, tropical plants and original pilasters... a style of dining, a mixture of allure, unexpectedness and carefree spirit in a very Parisian style. Not to mention a ravishing terrace, one-on-one with the Eiffel Tower.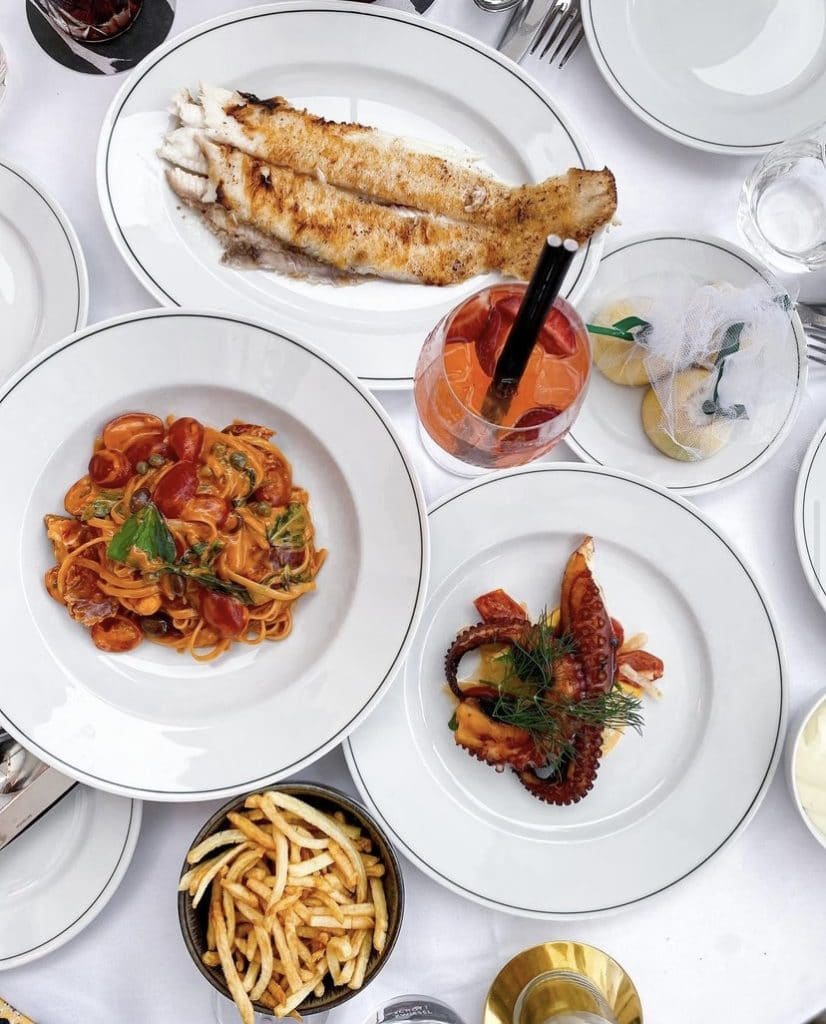 The table at Girafe is a mixture of simplicity and opulence, of gourmandise and beautiful urbanity. In the style of seahouse Paris, fish, shellfish and crustaceans are prepared in all their forms. From the most classic: in ultra-fresh platters, in raw versions in the form of ceviche and other sashimi, but also skilfully gilded (lobster, sole, turbot...), changing according to the arrivals.
A ripple between heritage cooking and today's cooking. 
Open 7 days a week
-
Lunch
Monday to Friday
12h - 14h30
Saturday and Sunday
12h30 - 16h
Dinner
Monday to Sunday
7pm - 2am
(last order at 11pm)
-
Booking recommended
(by phone or internet)
Girafe
1 place du Trocadéro et du 11 Novembre
75016 Paris
01.40.62.70.61
contact@girafe-restaurant.com